Bandit UK were the headline sponsor of the National Association of Goldsmiths (NAG) Annual Security Conference  hosted at the Building Research Establishment (BRE) in Watford on 21st October 2014.
Delegates to the NAG Security Conference heard talks from a range of speakers organised to offer advice, products and services on the subject of retail security.
The morning started with an introductory talk from the Chairman of the National Association of Goldsmiths NAG, Michael Rawlinson and quickly launched into presentations from Safergems' Lee Henderson and Simon Gardner and the Met Police Flying Squad's Simon Cham and Paul Johnson.
The day continued with a focused discussion on travelling with jewellery and CCTV images from T H March's Managing Director, Neil McFarlane, as well as representation from a number of security equipment and service suppliers.
Neil Chrismas, Sales and Marketing Director of Bandit UK contributed with a presentation titled;
 "Security Fog Deterring and Foiling Raids across the Jewellery Sector – including the latest CCTV Case Studies and Best Practise Approach".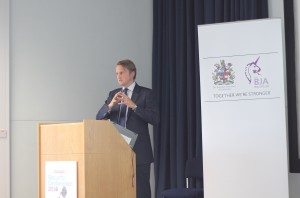 With 27 UK Jewellery robberies successfully foiled over the last 3-4 years with zero failures, Fog Bandit's reliable and proven approach is trusted by 100's of UK Jewellers, their staff and business stakeholders on a daily basis. Neil shared Fog Bandit's latest case studies from UK retail Jewellery shops and best practice guidelines to maximise the deterrent and protect staff and stock.
Live Fog Bandit demonstrations were also provided on the day so the delegates experienced the speed and density of the Fog Bandit system themselves.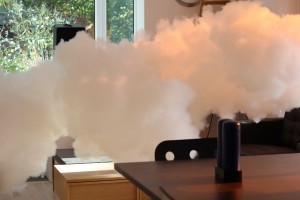 Enzo Koflach, Managing Director of Bandit UK summarised the day;
"We are accredited Members of the NAG, the only supplier partner of its kind and we were delighted to support and participate in what was a very successful and enjoyable event in an important sector for us".