Out of business hours, on Thursday 14th June 2012, Petrocell's Forecourt Shop in Coventry was attacked, with the ATM and cigarette gantry the likely targets.
Two raiders armed with a petrol cutter smashed their way through the front door glass panel.  The attempted break-in immediately initiated the high speed security Fog Bandit which in just two seconds projected a six metre long blanket of visually impenetrable yet harmless fog to rapidly protect the premises and force the intruder to flee without any reward.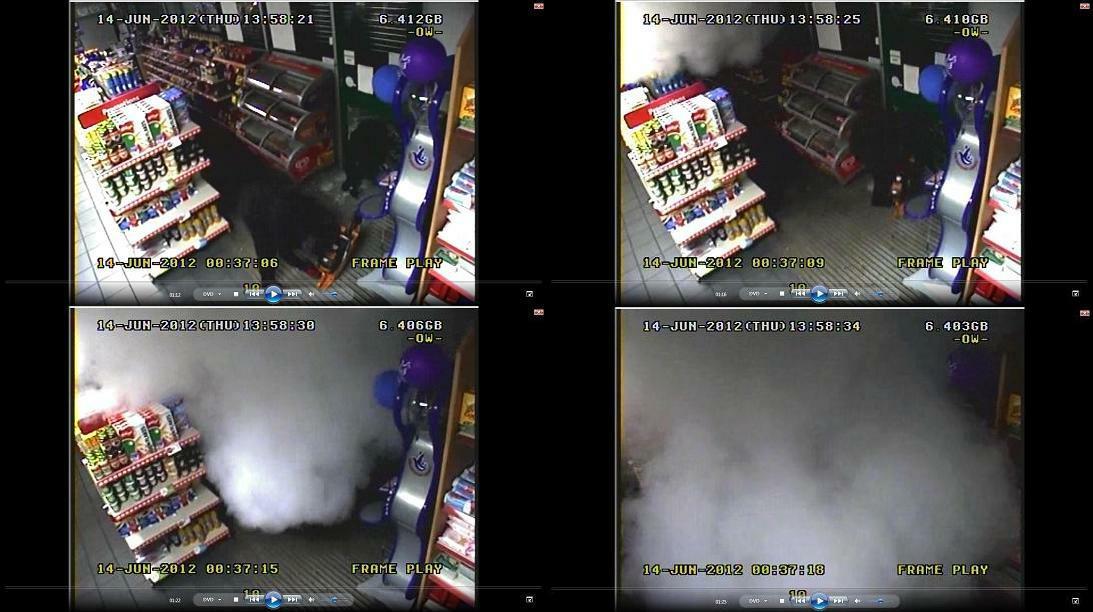 John Dowling, Director of the Petrocell, explained:
"As soon as the intruders broke into the shop via the front door the Fog Bandit activated and they fled immediately.  Damage to the premises was therefore minimal, we were without any stock loss and, most importantly, we were able to continue with 'business as usual' the very next morning".
Neil Chrismas, Sales Director, Bandit UK Ltd added;
"This is the third successfully foiled raid by a Fog Bandit on a forecourt shop this year.  Fuel Forecourts remains an important and active sector for us where Fog Bandit's are installed at Shell, Esso and BP sites across the UK, as well as many other independent motor fuel retailers".