Fog Bandit 320 Controller CF31v2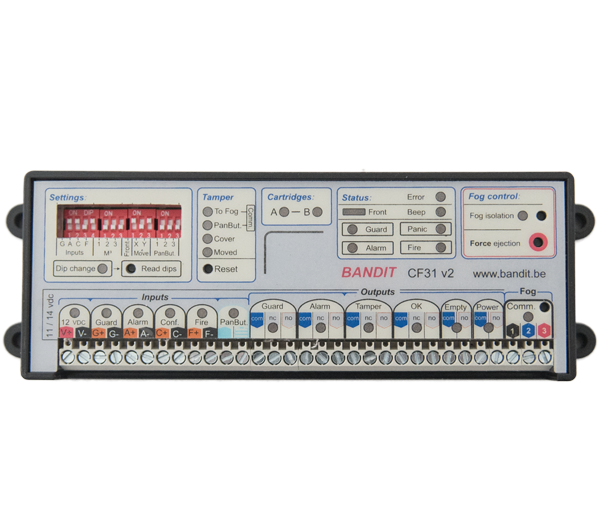 Please refer to the CF31 manual before installation – always.
Compliant to EN50131-8 European Standards, the CF31 is the original controller for the 320 system.
Containing all the electronics to control and monitor the Bandit 320, the CF31 measures 20cm long by 6.5cm wide and 2.2cm deep.
The CF31 requires a 12VDC power supply of 1A max which can be supplied by the alarm panel or independent PSU ( a 2.1Ah, 12VDC battery back-up is recommended with the PSU) and has  configurable internal relay driven inputs and outputs.
FOG

Bandit

in action

Video of this product in action coming soon.
Fog

Bandit

Feedback

Well your Fog Bandit worked brilliantly! We had four armed robbers who attacked the window from inside with axes and sledgehammers and two of the girls hit the buttons and they were off .......