Fog Bandit 320 Controller CF21v2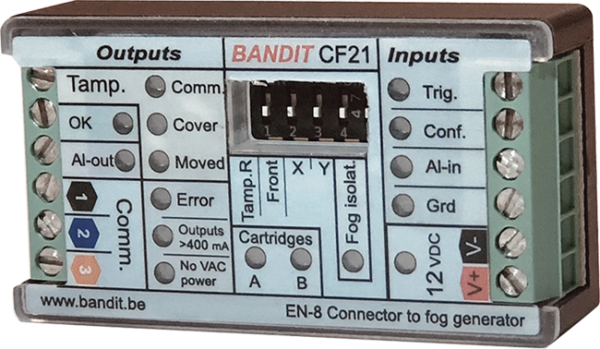 Please refer to the CF21 manual before installation – always.
Compliant to EN50131-8 European Standards this unit contains all the electronics to control and monitor the Bandit 320 unit. Drawing just 60ma of power and measuring just 54mm x 29mm wide x 14mm deep (smaller than a matchbox) this unit can fit inside the majority of alarm panels and utilises the alarm systems 12v power supply & back-up battery in the event of power failure.
FOG

Bandit

in action

Video of this product in action coming soon.
Fog

Bandit

Feedback

We feel assured by having the Fog Bandit installed and strongly suggest that other retail Jewellers do the same .......