Fog Bandit 240 PB
Programmable FOG BANDIT unit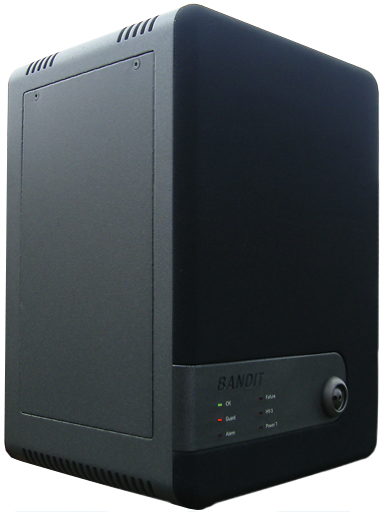 The FOG BANDIT 240 PB takes the BANDIT range to a new level, offering a greater range of programmability via a communications link to a PC or laptop computer.  As you would imagine, in addition to the basic functions of the FOG BANDIT 240 DB version this allows for precise setting of many more parameters.
The full flexibility of the FOG BANDIT 240 PB really has to be seen to be believed – in conjunction with its own Event Log and  dedicated  intruder detectors, GSM dialler etc. it can become a "stand alone" alarm system in its own right!
Features
Programmable by means of PC or laptop
4 programmable inputs
2 fixed and 2 programmable outputs
Integrated siren, programmable for a range of sound outputs
Internal log that records last system 1000 events
Internal clock with "click on" battery
Precise control over activation settings, delay timers, etc.
Applications
As well as more programming versatility, this unit has a built in 'Event Log' ideal where accountability is required in non-alarm connection situations.
Specifications
Part No: 240 01 005
Dimensions: 270mm(w) x 365mm(h) x 255mm(d)
Download specs document